Florist Forest Hill
Get ready for amazing savings on beautiful bouquets of flowers provided by Florist Forest Hill! Enjoy knowing that your chosen bouquet has been created by an experienced florist with incredible skills and exceptional qualifications. Every single breathtaking bouquet is available at a discounted price, and you won't find a cheaper flower delivery service anywhere else in Forest Hill and the SE23 area. Never pay over the odds for flowers again and make friends and family happy with sensational flowers all year round. Want to find out more? Visit our online flower shop and take advantage of incredible savings on every single bouquet today.

Cheap Flowers in Forest Hill and the SE23 Area
Florists are renowned for being expensive, which is why once you discover our cheap flowers, you will never want to send flowers from any other florist. Our teams select amazing flowers which are then used by our florists to create superb yet affordable bouquets and floral arrangements. With so many holidays and events to celebrate throughout the year, our inexpensive flowers make for the perfect gift. Friends, family, colleagues and partners will be delighted when you have flowers delivered from Florist Forest Hill to Forest Hill, SE23. With prices so cheap, you can even afford to treat yourself to a flower delivery whenever you like.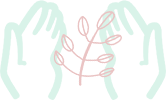 Same Day Flower Delivery in SE23 Area
If you have been desperately searching for same day flower delivery or next day flower delivery, but are astonished by some of the prices, you can relax and send flowers with Florist Forest Hill. We provide cheap flower delivery services in Forest Hill on an extensive selection of beautiful bouquets. We are the florist you can count on to have your flowers sent when needed to your chosen address in the SE23 area. This means that you can stop panicking if you have only just remembered an important birthday or anniversary as we have got your back. Visit our online flower store and send the perfect bouquet just in time for the big event.

Flowers for Every Event in Forest Hill
Flowers can be the perfect gift, whether you choose a bouquet of favourite flowers for a friend or you send your partner an amazing bouquet of roses. Flowers have individual meanings and can show just how much you care. A florist at Florist Forest Hill can create bouquets and arrangements for birthdays, funerals, Christenings, Mother's Day, Valentine's Day and any other occasion throughout the year. Take a closer look at all our wonderful arrangements and send flowers online to Forest Hill, SE23 today.

Our Amazing Flower Shop for Forest Hill Customers
We are proud of our online flower store and delighted that so many customers in SE23 enjoy our fabulous bouquets. As the cheapest florist in Forest Hill and the surrounding areas, we have gained a reputation of providing top quality flowers at low prices. Why pay more than you need to for exceptional flowers and outstanding delivery service? Join our customers and save money on floral gifts no matter the season. For more information about our blooms and delivery options, visit our online shop.

Send Flowers Online to Friends and Family in Forest Hill
It can be difficult not being able to visit loved ones in person, but when you want to show them that you care, our online delivery service around Forest Hill will help. Customers enjoy being able to order flowers from wherever they are and knowing that whatever bouquet they choose, it will always be of a superior standard. If you are unable to visit your local flower store, or you simply want to embrace the convenience of online shopping, purchase your flowers from us and send a thoughtful gift to someone you love in SE23.